Supporting Women and Children

Clothing
Seasonal Clothing Casual shirts and blouses, and more.

Supplies
Office supplies Hygiene and First Aid, and more.

Financial
financial donations for the center, events and essential items.
Missionary Currie for Women and Children Inc. is here to share God's love and care, by strengthening the community by providing emergency shelter and supportive services to women and children who are homeless, fleeing domestic/sexual violence or in need of emergency shelter.
Clients receive essential hygiene products, baby items and emergency clothing. All services are free of charge.
In addition to free supportive services to moms we also offer our clients a wide variety of programs to help make their time with us productive by providing necessary tools to overcome the causes of homelessness. We offer classes in parenting, life skills, anger management, proper nutrition and food preparation, conflict resolution, financial literacy, and spiritual development.  These services are offered on a regular basis and volunteers are available for one-on-one mommy mentor support.
Help Women and Children in Need.
Jessica Currie was once a homeless teen. That experience, along with several other life challenges, motivated her to help other women in need. In 2017, she founded Missionary Currie for Women and Children to offer those in need community baby showers, workshops and other supportive services.
Volunteers and Event Highlights
We have had many events helping women and children. We will continue to have more and are always in need of volunteers.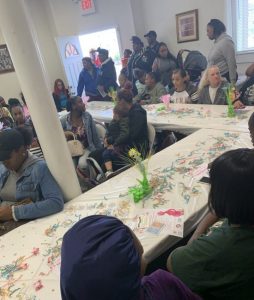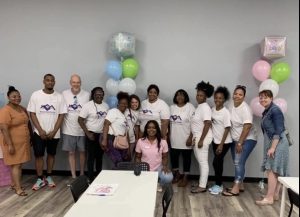 Missionary Currie hosted a virtual live baby shower for local moms... it was incredibly kind and lighthearted too... they gave away many items and acknowledged every person there.. they also had TONS of resources for people who might be in need... thank you!

Ellia Ana Hill

I would absolutely recommend them...they have a heart of gold n we're very good to my daughter n her kids....they will.help.in anyway they can all u would have to do is reach to them....

Bonnie Flores

I had a chance to meet some wonderful and inspiring women that motivated me in several different Missionary is a great person with a heart of gold

Ashley Malone